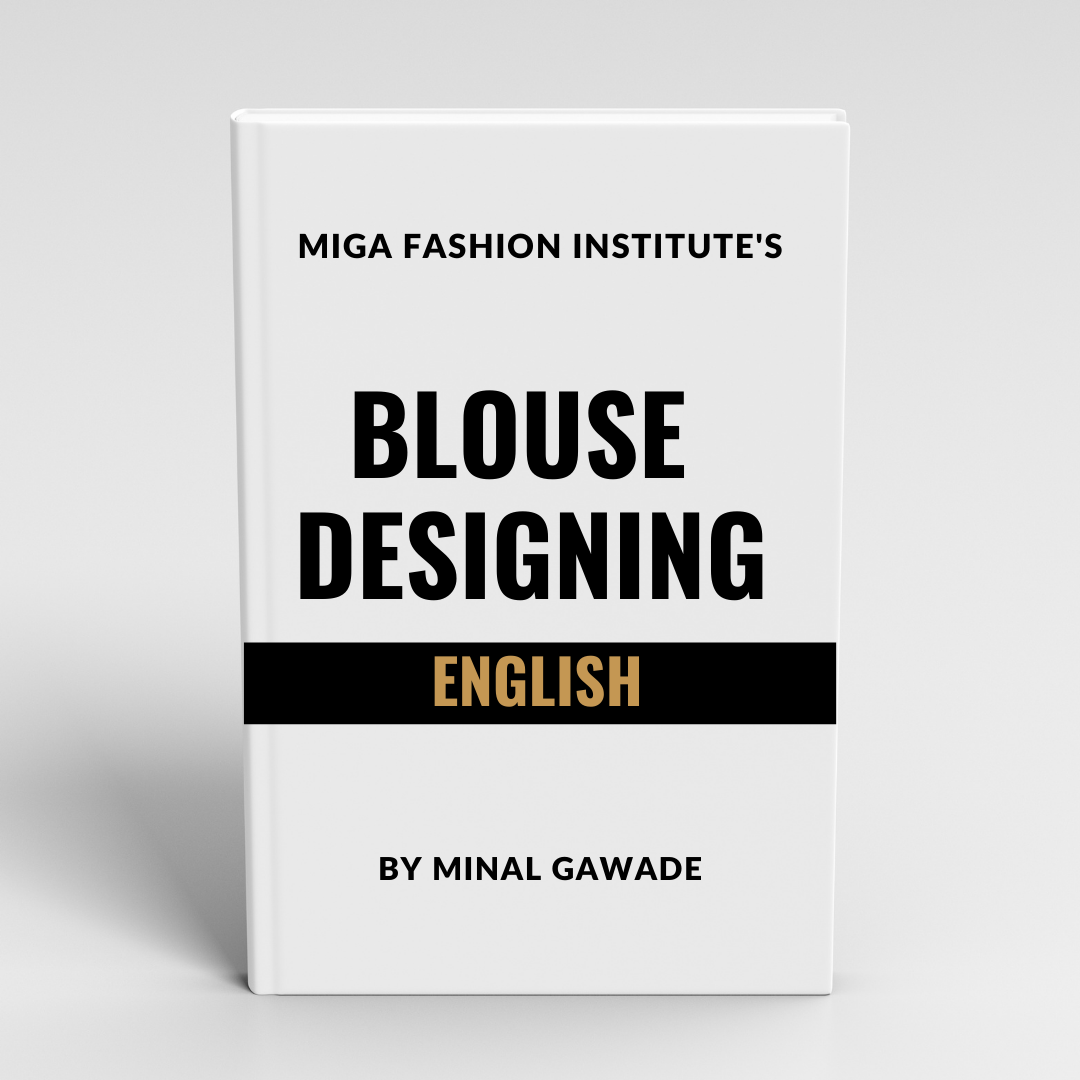 Miga - English Blouse Designing Drafting & Cutting.
Non-returnable
Image used for display purpose only actual book having different cover page
Please check medium of language before buying
This book is copyrighted under Indian copyright act
Free Delivery on order above Rs. 500
Cash on delivery might be available
This is a Basic blouse designing book by Miga fashion institute written by Mrs. Minal Gawade, Principal, Miga Fashion institute for beginners who wants to learn drafting and cutting of basic blouse patterns with few sleeves patterns.
W

ith this book you can learn to draft and cut blouse patterns.
Note :- This book is copyrighted as per Indian government's copyright act. Circulation of this book, copy of content, prints, xerox, scanning of this book strictly restricted. This book can not be used for any commercial purpose without prior permission of Miga Fashion Institute